A sample of some of our most popular Romania Go Team trails. These Go Team trails are excellent ideas for your next conference, team bonding activity or staff day out they are also an excellent choice for MICE delegates to Romania. Please contact us with your requirements and the team at Romania will work with you to tailor a unique experience to suit your team at the destination of your choice
Discover Sibiu
"Impressive" ! "A place where i would move in tommorrow"! "Stunning" ! "Exceptional" ! – are only a few words that describe the foreigners opinion about Sibiu. With a Go Team – Discover Sibiu participants will have the chance to explore all that Sibiu has to offer in an unique way. The Squares in Sibiu are hard to miss. They reunite the most of the historical monument from the old part of Sibiu. The Large Square is older, it dates from 1366 and it includes attractions like Brukenthal Palace, The Blue House, The Haller House and the Roman-Catholic Church.
On your Go team trail you will discover fascinating important places in and around the Small Square like The Council Tower, The Bridge of Lies, The Hermes House or the Fresco Hall. Other attractions can include The Brukenthal Museum is the oldest museum in Romania. Just 4 km from the city center, in the scenic landscape of the Dumbrava forest, we will find the Astra Museum of Folkloric Traditional Civilization, the second best open-air museum in Europe ! This Open Air Museum spreads across a 96 ha area of which an area of 40 ha is covered by the permanent exhibition which is the largest open air ethnographic exhibition in Europe !
In Go Team – Discover Sibiu teams the app will guide them to these wonderous locations and fun and engaging challenges like photo and video challenges, trivia questions and much more, presented on the app at each location will encourage participants to learn about each specific destination.
A very popular challenge with conference groups and corporate teams visiting Sibiu, Contact us now to reserve a date for your team or ask us to customise an event just for you.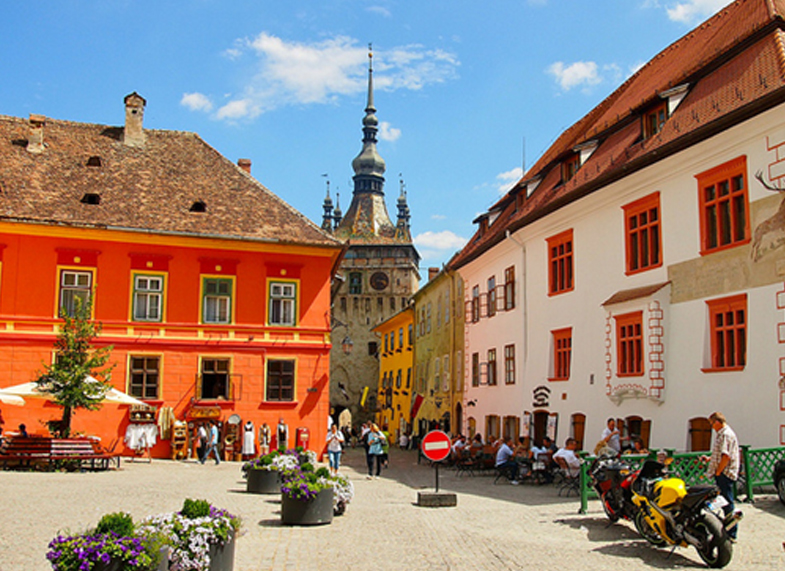 Hop on Hop off Bucharest
This digitally guided tour of Bucharest takes your team into a uniquely designed quest, exploring the most important landmarks of Bucharest. Using tablets with our state-of-the-art app, Go Team as guides, participants use the Bucharest City Tour Bus whenever they need to travel from one point of interest to another. In this way, teams discover Bucharest in the most engaging and interactive way possible. At the end of the day, participants get together at Crama Domneasca restaurant, share their experience and enrich each other's experience with their stories.
In Hop on Hop Off Bucharest, challenges appeal to participants' sense of observation and overall intelligence by guiding them towards main landmarks from Bucharest, but also by provoking them to discover the unseen stories of visited places. Go Team Bucharest missions include identifying, finding, discovering or exploring a specific location in search of a clue (GPS), actor based challenges where teams interact with someone that has an agenda, creative video or photo challenges, as well as, trivia and brain burners – keeping everyone engaged and having fun!
A very popular challenge with conference groups and corporate teams visiting Bucharest, Contact Us now to reserve a date for your team or ask us to customise an event just for you.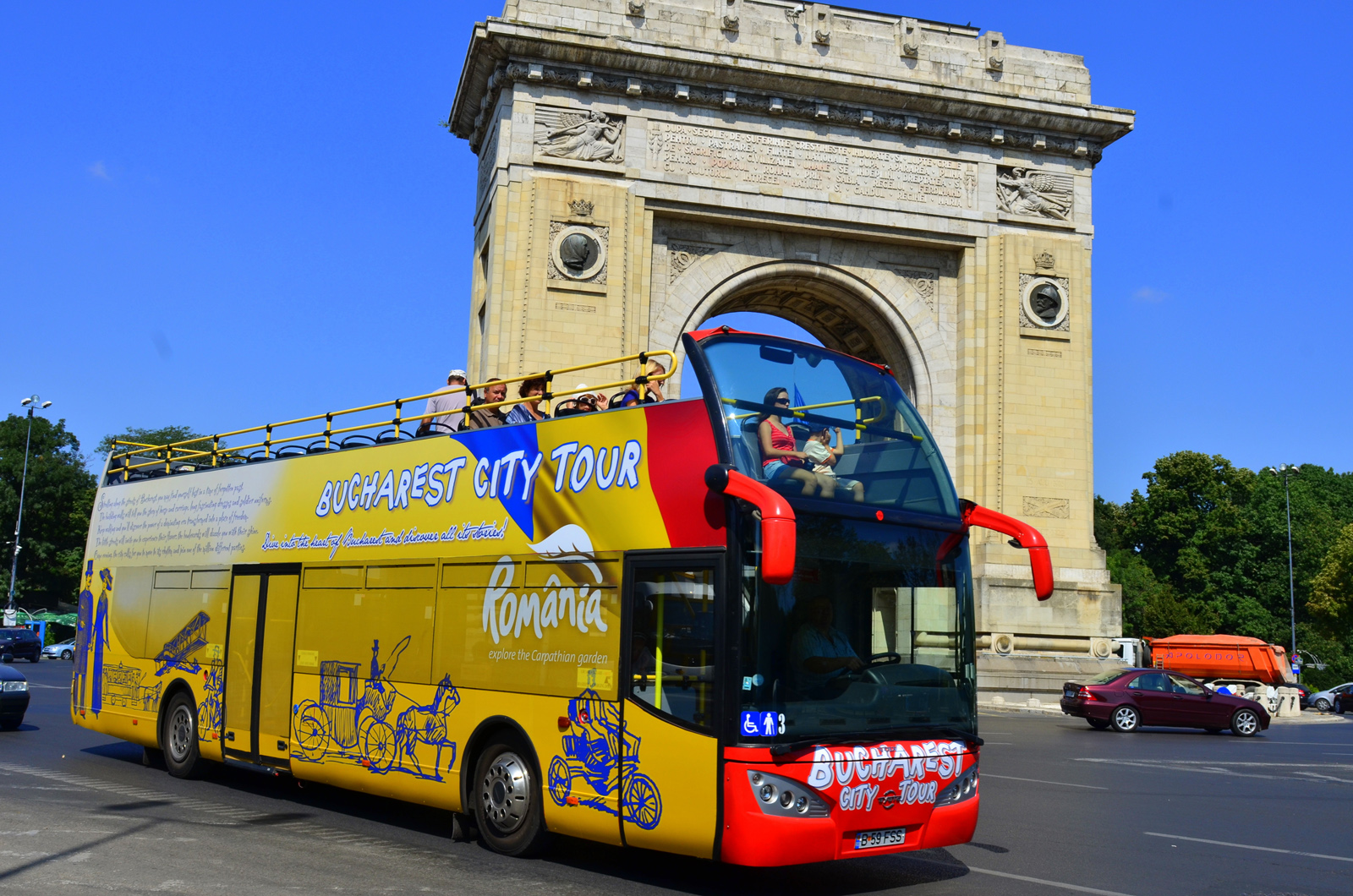 Go Team – Creative Olympics
Go Team Creative Olympics can start right after the brief usually held in the NATO conference room. The participants will be split into teams and will receive their tablets. After that, they will enter the race and will have to follow the map that will be completely personalized in advance. Also, the missions can be personalized to meet all the objectives.To make things even more interesting, there will be bonus missions that require teamwork and precisions. This is also a semi competitive challenge and the main objective spins around the idea of collecting as many possible points in the given time frame. The memorability of the event is ensured by the entertaining and fun missions that will challenge the participants and put them in situations where they will do things that they probably never imagined before.
Go Team Creative Olympics is totally customiseable. With a variety of optional bonus challenges to choose from like Chinese Dragon Dance, Funny Horse Race and Meet Count Dracula just to name a few.
Go Team Creative Olympics is a popular event for local companies looking for a memorable teambuilding activity that is tailored to company content and challenges their team's creativity and strategic thinking. A very popular challenge, Contact Us now to reserve a date for your team or ask us to customise an event just for you.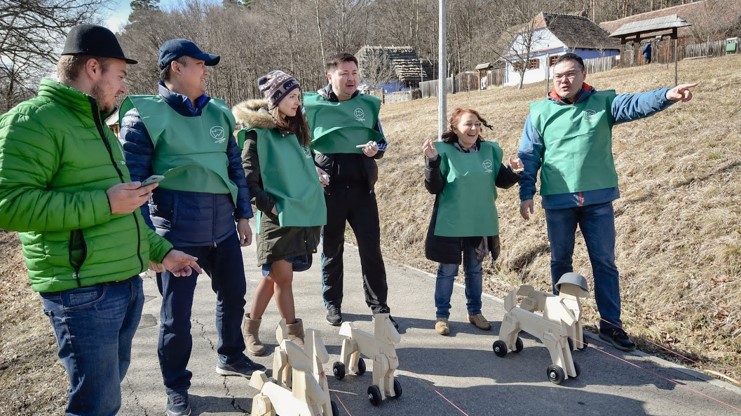 About Universum : Go Team Romania
Go Team is sold and delivered in Romania under exclusive license by Universum, Romania's top team building and event specialists. At Universum we get up each and every day to create and deliver cutting edge and extraordinary corporate event experiences for our much appreciated clients. Our 10+ years' experience in events architecture taught us that every detail makes the difference from a good event to a WOW event.
We make sure these are experiences that excite, motivate, unite and truly inspire. That's why every event we organize is tailored to your needs.
Long story short, we are #inlovewithevents.
What people are saying about us!
"Team building activity for about 45 people from 9 countries who hardly know each other – was a big success with integration and team building above expectations and all logistics and activities organized effectively . Activities and organization attracted people attention, everybody was involved and everybody was comfortable. We received very positive feedback from participants Big Thank you!"
"The guys from Universum were great! Really helpful in every situation. The organisation was superb. I loved the workshops, they were really a great way to entertain us and also we got the chance to get to know each other. Also, the guide from the Dracula's Castle was a hit! It was like stand-up comedy… all in all it was an experience I will certainly remember with joy."
"Great experience to be shared with your team work, fun, constructive and useful as tool of bringing people together."