Some of our most popular Orangeworks Go Team treasure trails. Each of our Go Team trails are designed to encourage strategic thinking, team development, communication skills and creativity. Each and every Go Team can be tailored to company content. We don't just offer the trails listed on our website, we are also always excited to help design a completely bespoke Go Team tailored to your wants and needs.
Get started today and contact us to begin organising your Go Team wherever the destination!
Go Team – Icons of Dublin
What better way to experience the atmosphere of Dublin City than by participating in a fun interactive city scavenger hunt? In Go Team Icons of Dublin, teams are challenged to visit, as many as possible of, our carefully chosen attractions in locations throughout the City of Dublin. Teams equipped with iPads are guided by the Go Team app to various iconic spots including Trinity College, Temple Bar and Dublin Docklands. At each historic checkpoint, teams are challenged by a fun Go Team task like completing a Go Team photo challenge in front of an iconic statue.
The challenge lies in figuring out how the other teams will plan and execute their strategy, and trying to pick the least visited icon spots in Dublin! However, regardless of the chosen strategy all teams get to see Dublin city's highlights and have a good laugh.
Contact Us today to get started on your treasure trail around Dublin city centre.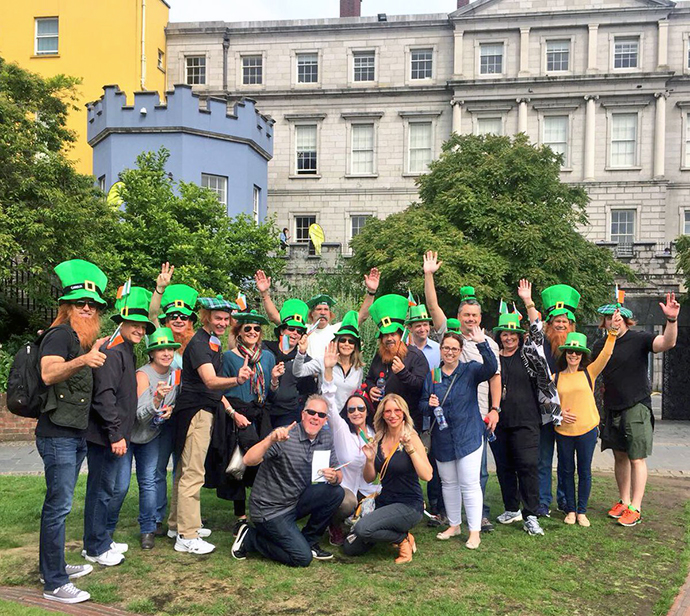 Go Team 4×4 Discovery
Discover Ireland and the great outdoors! Whether you want to discover Dublin, Wicklow, Meath, Kildare or one of Ireland's many other popular destinations with your team, Go Team 4×4 Discovery is the ultimate way to do it! With a number of surprise 4X4 routes available, you choose the start and finish point and we cutomise the 4×4 route in between. Teams take off unaware of what attactions and great locations they'll be visiting in their Go Team 4×4 Discovery.
With one of our drivers behind the wheel, the Go Team 4×4 race starts with the aim reaching as many checkpoints as possible. Travelling along Ireland's scenic routes, teams compete with each other to reach key tourist hotspots and take part in competitive Go Team team building challenges while having fun exploring and sight seeing.
Contact Us now to start designing your bespoke route and the opportunity to take part in our fun treasure trail visiting some amazing sites around Ireland. Some of our most popular GO Team 4×4 trails are Dublin, Wicklow, Meath and Kildare.
Case Study: Go Team 4×4 Discovery Challenge
In July 2016, a group of 70 international delegates from Mexico came to Ireland for an Incentive trip of a lifetime. We were asked create a bespoke on-road "Discovery Challenge" tour of County Wicklow on Ireland's East Coast. County Wicklow, dubbed "The Garden of Ireland" was the perfect choice in terms of location for this scenic day trip.
The group arrived to us by coach from Dublin City Centre to a remote private estate called Powerscourt Waterfall. On arrival, we had 35 Nissan Qashqai Vehicles on standby with drivers, and a briefing area where the delegates received instructions on the challenge! Their mission was to use the Go Team technology to navigate across the Wicklow Mountains and complete photographic & location specific tasks and challenges along the way and to make it to the finish location on time!
They would also stop at specific "pop up" artisan food tasting stations in beautifully scenic locations and sample local delights such as "Irish Smoked Salmon & Homemade Brown Bread" "Irish Gin Tasting" & farmhouse "Wicklow Cheeses" . A foodies dream and travellers delight!!
The end point was Carton House Estate in County Kildare; the delegates would drop down from the Wicklow Mountains and navigate the final stretch before entering the 1100-acre estate, where they arrived to a champagne reception in the formal rooms of this Palladian style mansion and an outdoor barbeque set in the original rose gardens of the house.
Our clients Advantage DMC, received great feedback from the end client – All in all a very successful event and another fantastic way to incorporate Go Team into a Teams Adventure!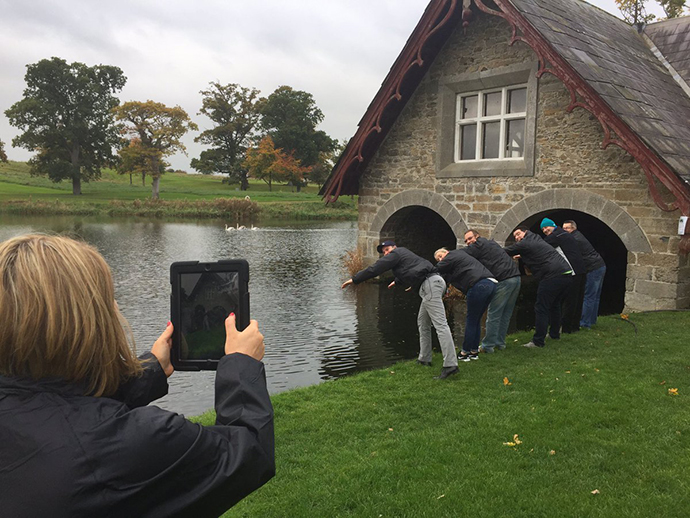 Go Team Dublin Zoo
Dublin Zoo is one of Dublin's top attractions for a day trip, perfect for teambuilding! With Go Team you can explore the grounds of Dublin Zoo, located in Phoenix Park while competing against other teams to reach as many Go Team checkpoints as possible. Teams can view each others locations in Dublin Zoo which encourages them to come up with a strategic plan in order to win the game.
The Go Team Dublin Zoo teambuilding activity is extremely exciting and high energy as teams get to complete fun tasks at a number of checkpoints right next to the animals. Go Team Dublin Zoo guides teams around the enclosures within the zoo, allowing teams to take in the most popular attractions and animal enclosures, as well as some less frequented unusual and interesting locations. Will your team head to the Reptile House, Hippopotamus Checkpoint or South America House?
Contact Us now to get started with your trip to Dublin Zoo.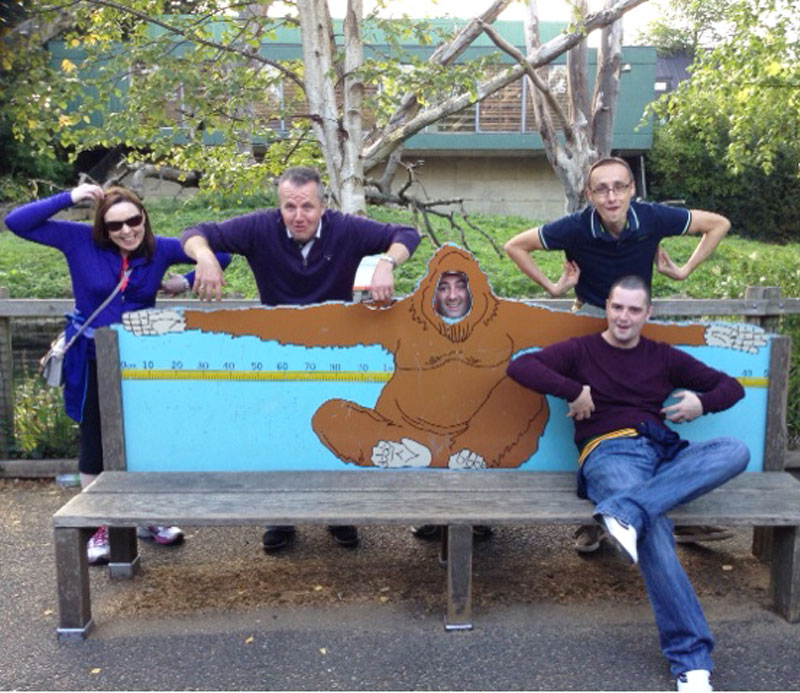 Go Team Carton House
Explore the lush private grounds of Carton House, located in Maynooth, county Kildare. Carton House, an estate and great house that was the ancestral seat of the Earls of Kildare and Dukes of Leinster is surrounded by breathtaking scenery, perfect for a Go Team treasure trail! Take an amazing race around the magnificent buildings steeped in history, stunning scenery, walking trails and fantastic golf courses.
Take in some of the beautiful surroundings while competing in fun teambuilding tasks with your team. In order to reach the most checkpoints possible, teams must strategise and choose their best route in order to beat competing teams and win. With tonnes of Go Team checkpoints to complete including the Boathouse, the Kildare Gallery, Golf Courtyard or Adventure Centre, teams really learn how to unite as one in this great Go Team team building program.
Contact Us now to get started with your treasure trail based at Carton House.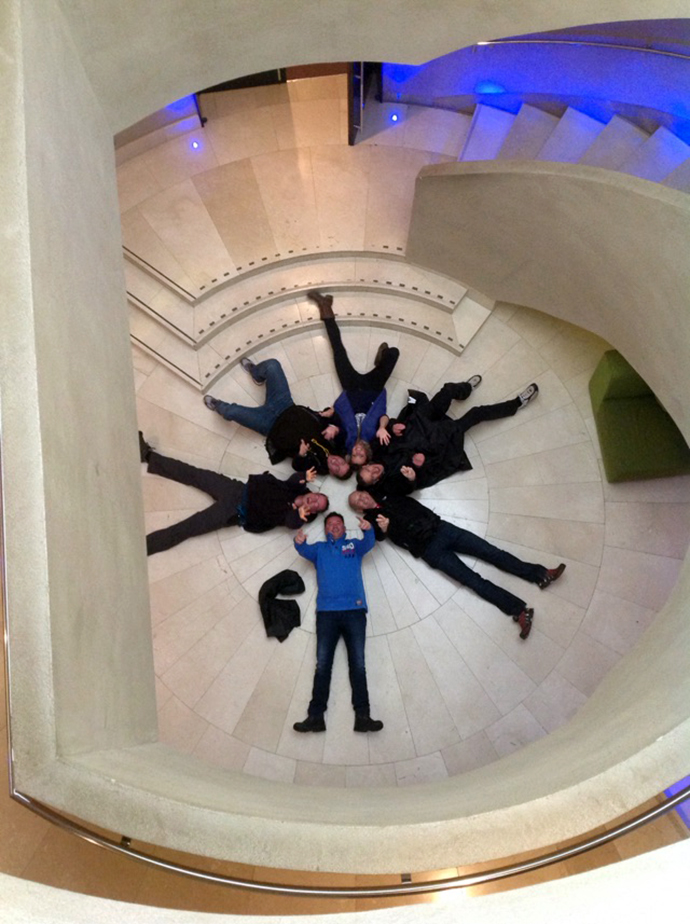 Go Team Fota Park
Take an amazing race with your team among animals from all over the world at Ireland's wildest attraction! Fota Wildlife Park is a 100-acre wildlife park located on Fota Island, near Carrigtwohill, County Cork, Ireland dedicated to preserving animal life and habitats in the wild. Go Team Fota Park is the perfect team buidling day out visiting the animals in the wide open spaces while competing in an interactive treasure trail! Fota Wildlife Park, which is one of county Cork's number one attractions where you can see a Kangaroo hop in front of you or get close to a Ring-tailed Lemur!
Teams surround themselves with the variety of animals in the park competing in tasks right alongside them. Head over to the Gibbon checkpoint or Cheetahs checkpoint with your team and participate in a fun Go Team teambuilding challenge! The location for this Go Team makes it a high energy and exciting event for delegates to take part in while providing a memorable experience for everyone.
To get started with your day out at Fota Wildlife Park, Contact Us now.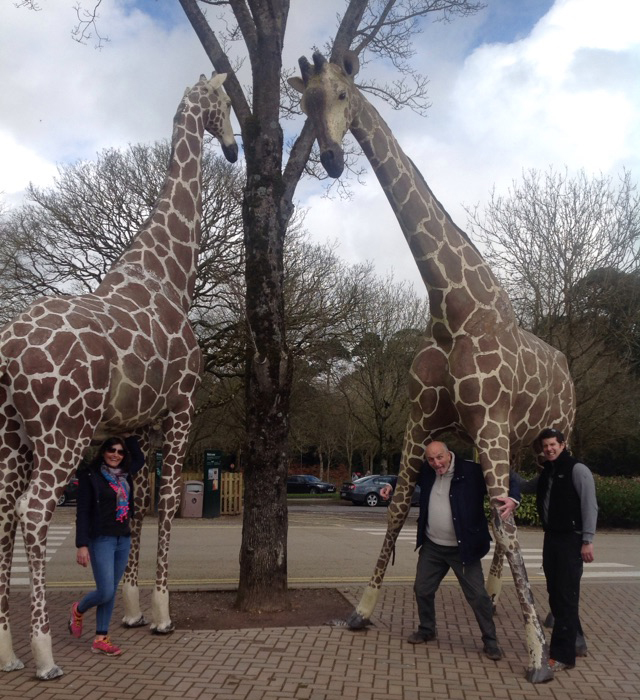 About Orangeworks : Go Team Ireland
Go Team is sold and delivered in Ireland under exclusive license by Orangeworks, Ireland's top team building specialists. At Orangeworks we design and deliver Go Team experiences that unify your team, how they think, bringing your business values to life. You and your requirements are paramount, let us work with you to design a bespoke world class team building experience tailored to your specific organisational requirements.