Go Team London Trails
Some of our most popular Go Team treasure trails located around the best spots in England. Each of these interactive based scavenger hunts are designed to encourage strategic planning, team dynamics, communication skills and creative thinking. Each of our Go Teams can be customised and tailored to company content. If none of our listed treasure trails interest you we're always excited to help you create a completely bespoke experience tailored to your teams wants and needs.
Get started today and contact us to begin organising your Go Team wherever the destination!
Go Team – London by Night
Your team want a fun, completely interactive evening experience before heading off for dinner or drinks. Unfortunately, they're not interested in the usual activities that are always offered, they want to explore London and everything it has to offer.
Go Team London by Night is the perfect iPad based scavenger hunt to get them discovering what the city has to offer. This evening experience will allow your team to visit the best sites and attractions, whilst competing in some team challenges. The challenge lies in visiting as many checkpoints as possible and choosing the most strategic route.
Regardless of the chosen strategy, all teams get to take in London city's highlights whilst on an exciting quest. As the finishing point is completely customisable, teams can decide to finish off their treasure trail in a restaurant or bar, a great end to a fun evening exploring!
Contact us today to get started on your treasure trail around London by Night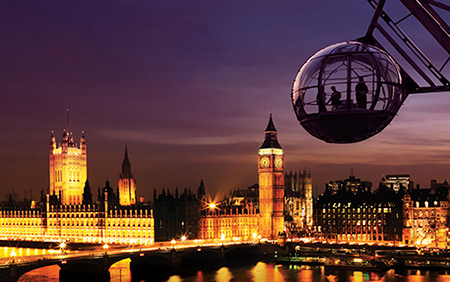 Go Team – London Taxi Challenge
If your team are looking for a day out of the office with fun challenges that involve creative solutions, then Go Team London Taxi Challenge is just what they need.
Race around London city with your team whilst competing in some fun interactive challenges. Visit the top attractions in London capturing the moment with a number of photo challenges, testing your knowledge with some quiz questions and taking part in some fun tasks. With iPads in hand and a black cab driver at the ready, it's a race against other teams to use your GPS and visit as many checkpoints as possible.
Let us know the top attractions you want to visit and we can create a bespoke route to suit your needs. Whether it's Big Ben, Piccadilly Circus, Buckingham Palace or the Tower of London we'll have you visiting London's best sites! Go Team London Taxi Challenge is completely customisable, you can choose the start point, finish point and what happens in between.
Get started. Contact us now to discuss your London Taxi treasure hunt.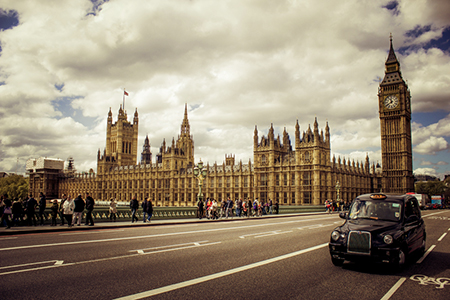 Go Team – Land, Sea and Air
Your team want a treasure hunt in London but they're hard to impress. We've got something a little extra to offer with our Land, Sea and Air iPad based treasure hunt! The perfect teambuilding or incentive activity to leave your group pleased.
This interactive treasure trail takes place on foot, along the River Thames and up above in the Emirates Cable Cars. With checkpoints located at a variety of London's most popular attractions, your team will get a chance to explore all the capital city has to offer. Our GPS tracking in iPads allows you to see the location of competing teams for an extra twist. It's up to your team to combine all strengths and skills to discover the most strategic route and visit the most checkpoints.
Go Team Land, Sea and Air allows your group to have a fun energising day out and about in London whilst taking part in some exciting challenges. To get started organising your event Contact us now to discuss your Go Team Challenge.
Go Team River Thames Challenge
Your team don't want your typical everyday treasure hunt; they want something unique for their team activity.
Go Team River Thames Challenge is from a completely different spot to your usual treasure trails. Complete checkpoints from the water, taking in the beautiful sites of London. Visit London's famous river landmarks like Tower Bridge, London Eye, London Bridge City, Bankside, Blackfriars and many more.
Taking a unique twist, it's up to your team complete as many challenges as possible whilst on the water. Competing to reach as many checkpoints, you'll also be able to see competing team's locations on your iPads.
Get started with us today to grab your space on the boat and compete against your colleagues.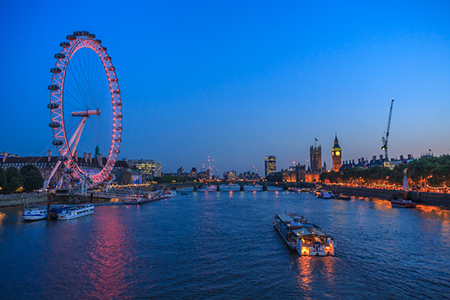 About Go Team England
Go Team is sold and delivered in England by two of the United Kingdom's most trusted and well respected team building companies, Team Challenge Company and Orangeworks.