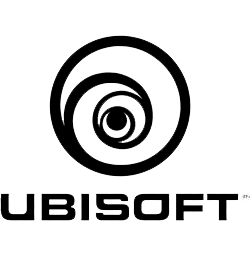 Client Brief
Ubisoft is a leading creator, publisher and distributor of interactive entertainment; designing video games and applications across the Middle East region. Their design teams are always at their desk working around the clock to finish tight deadlines on top secret projects, majority of the time working alone. This was a team building activity where they had to explore their Abu Dhabi surroundings getting out of the office and in front of a computer screen for an afternoon of fun with their colleagues! Abu Dhabi is the capital of the UAE – the client wanted them to go all over and navigate there way using the Go Team app. The delegates had no idea about their team building activity- it was a complete surprise after lunch, the only information they were given was to pack all their belongings and head to main conference room for further details… That is then when they were greeted at the door by our Biz Team!!
The Solution
Each team was provided with a Samsung galaxy tablet which was installed with the Go Team app and with unlimited internet connection. Using the Go Team app's GPS navigation and a series of clues and navigation notes, to be guided around the all the major hot spots of the city. It was a four hour Go Team that was spilt into two parts- part one was discovery north end of the city ending in Al Khaldiyah Park with a quick break to re-fuel the tablets and there energy with refreshments. Ubisoft delegates are externally smart with a great sense of humor. We tested there knowledge of the city, bartering techniques and physical small team challenges to keep them on their toes – it was an intense race to finish line but there could only be one winner! Teams participated in specific activities such as photo challenges, shopping tasks, and physical hands on challenges along with trivia questions.
Go Team Route
Part One
Ubisoft headquarters -> Sheikh Zayed Mosque -> Mushrif Mall -> Public Park -> Al Khaldiyah Park -> Break-Al Khaldiyah Park
Part Two
Etihad Towers -> Corniche Beach -> Madinat Zayed -> Al Reem island -> Lake Park -> Havana Café in the Marina -> Dinner on a dhow cruise!