Solutions for Remote Teams
Remote Team Building Activities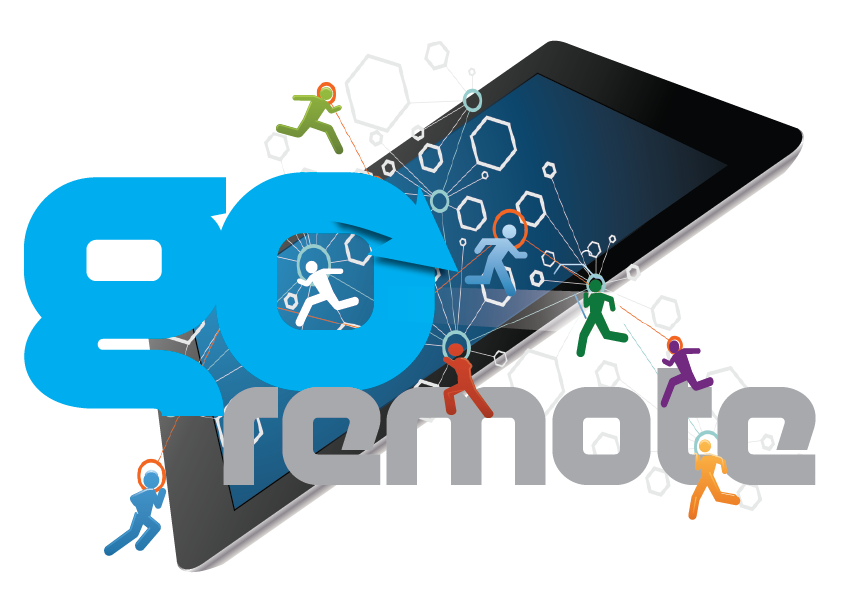 Telecommuting, often known as working from home (WFH), is on the rise. Let's face it, work is what we do not where we do it. Humans are social beings and as a result working remotely brings additional challenges for teams.
Team Building activities are a great way of developing connectedness in teams that are working from home. Engaging in fun activities develops shared memories. Gamification is an awesome way of learning to communicate and collaborate as a team.
Here are some of our most popular solutions available worldwide. We work with you to select and customise the right activity. On the day, our highly trained facilitators will be on hand to guide your team through the activity. At the end of the activity, participants will be guided through a discussion to reinforce the learning outcomes. Get in Touch and let us know your groups size, location and outcomes and we will tailor a program to suit!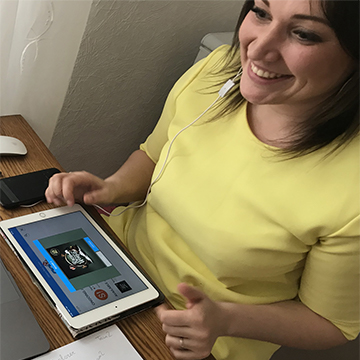 Escape the Mob – Online
Using an online conference platform, Escape the Mob begins with a mysterious video telling teams that they are incriminated in the perfect heist.They were in the wrong place at the wrong time. Teams have a limited amount of time to get their story straight and determine the exact time they were at each place on the night of the robbery.
Escape the Mob is a totally inclusive and highly engaging team bonding activity. With a limited amount of time, a competitive theme and a variety of challenges including photo, video, cryptic questions, ciphers, symbol swapping alpha puzzles, pattern identification, mysterious sounds and theatrical performances, teams must combine their different skills and develop creative solutions to solve the mystery. Collaboration comes into play in the final moments to ultimately crack the final code and Escape the Mob!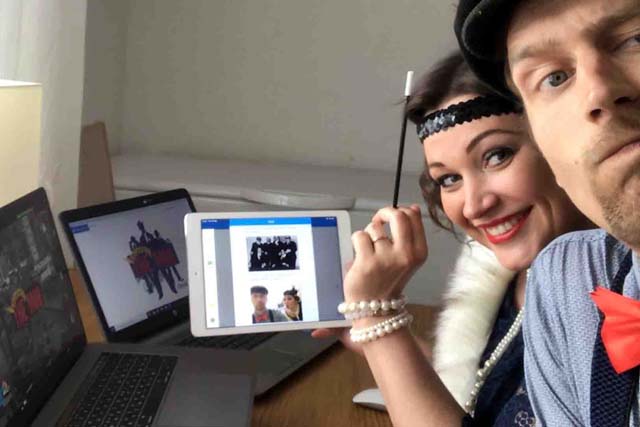 Race Around the World
Each team of remote players uses online breakout rooms to communicate and guide their 'explorer' avatar onto trains buses, boats and even the occasion balloon or airship. The game unfolds over 3 stages during which teams must be mindful of how quickly they consume vital resource tokens. Each 'explorer' passes through cities along the way with opportunities to replenish tokens and asses their next move. Players study the map carefully to ensure their traveller has enough to get to the finish line.
The team is divided into a single 'explorer' and multiple guides. Each is presented with different information to help them plan the journey. The data isn't there for long, so open dialogue, teamwork and planning are essential.
A countdown clock on each stage keeps the team on their toes, and the last team to 'check-in' gets no time plan for the next trip! On crossing the finish line, each 'explorer' cashes in their remaining resource
Team Wellbeing
Now more than ever, we need to keep an open mind, improve our ability to adapt to change frequently and create a culture of continuous learning in the workplace. Connectedness, creative business thinking and mental focus and concentration are essential. Developing emotional intelligence, physical and mental health, boosting happiness and caring about one's surroundings is crucial for everyone's well-being. Team Wellbeing will help your team members to develop and enhance these qualities.
The program is specifically created to help you create an "emotionally intelligent office" and to sustain high–performance teams. Team Wellbeing challenges are fun, captivating, and, most of all, effective. The skills and knowledge that participants gain will help them at work and in their personal life and will have a long-lasting effect after the event.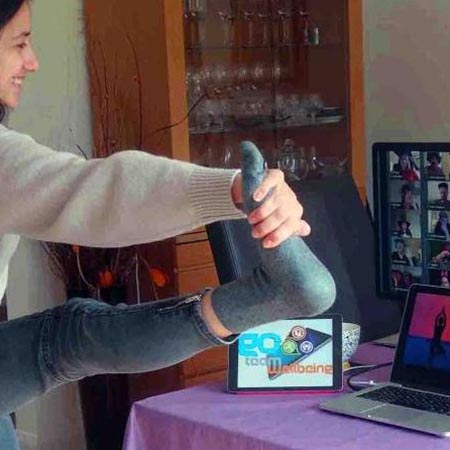 Go Explore
Go Explore! gives your team access to an enormous range of venues including cities, art galleries, museums, zoos, aquariums, sporting venues, planaterium and more! If you and your team work remotely and can't be in the same physical space try Go Explore Virtualwhich is available on any device from any location – even from the comfort of your lounge room! During the activity you'll complete fun team challenges including quizzes, video and photo challenges all designed for you to bond with your team while you discover interesting facts and have fun!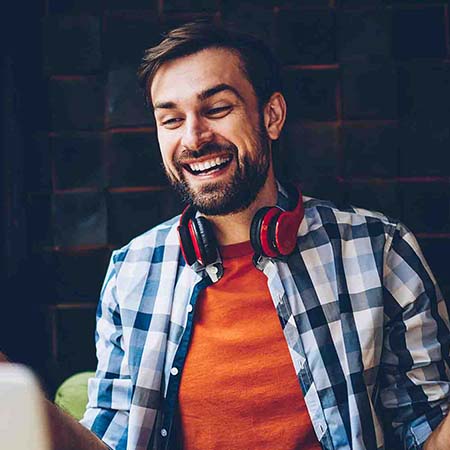 About
Break Out Bingo is an energetic networking activity that moves quickly. Participants "speed date" to fill out a virtual Bingo Card. Participants are ready to join the game via a video conferencing platform after installing our educational software. The players are greeted by a friendly host who divides them into small breakout groups for round one, during which they individually ask a question from their virtual Bingo Card. These "pop-up" questions, such as "Who in this breakout room has been on TV?" elicit interesting personal praises, entertaining facts, or career accomplishments.
The interactive software receives names and answers. Every player may answer correctly on any question, upholding the spirit of inclusivity and competition. They join a new breakout group, and the process begins anew after just three minutes. Everyone reassembles after the second round, highly energised and ready to deliver their most recent findings. In subsequent rounds, everyone continues to link in various groups and is close to exclaiming, "BINGO!"
Learning Outcomes
Online meetings frequently start awkwardly, especially if not all participants are acquainted. Your audience will feel more comfortable and free to express themselves in upcoming business matters with the backing of a non-threatening energiser and an experienced host. The enjoyable team-building activity of breakout bingo will instantly bring the group together. All organisations need relationships, and a productive, well-connected workforce greatly benefits any company. Even when people work remotely, Breakout Bingo helps them get to know one another personally. Finding common ground, enhancing communication abilities, and finding methods to have fun "digitally" are all crucial for inspiring remote teams.
About
Using a web-based 3D Virtual Touring Platform, teams embark on a quest to unravel the mystery surrounding the death of Enrique Gonzalez at his Hacienda. As they explore the Hacienda, teams come across clues and solve riddles and challenges presented by the game app. Inputting their answers into the app, teams unlock hints that aid them in their investigation. Throughout their journey, teams discover items in each room of the 3D Hacienda that further assist them in their quest. Employing deductive reasoning and team consensus, teams eliminate suspects until they reach the truth. The ultimate winner of the game is the team that accurately solves the riddles and challenges the quickest.
Learning Outcomes
The 3D Hacienda participants use sharp observation to gather information. They share their findings with the team by using efficient communication. Teams will be helped by reflection and critical thinking as they analyse and evaluate the data. Teams must utilise deductive reasoning and discussion to resolve divergent viewpoints and handle individual interpretations. Teams that use divergent thinking to make decisions collaboratively will be the ones that crack the case under time constraints. This activity tests and strengthens group cohesion and trust.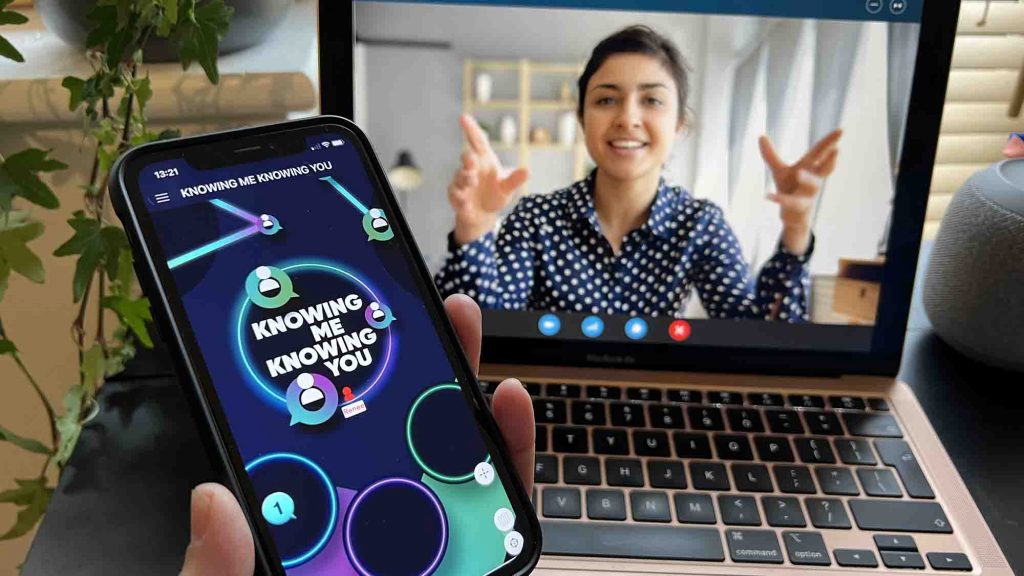 About
Knowing Me Knowing You activity is a fun and engaging remote team building exercise that aims to promote networking and relationship building among team members. The activity starts with a warm-up exercise to prepare participants for their first challenge, where they are tasked with finding common business and personal interests with other players. Our unique game matrix keeps the energy levels high, ensuring a lively atmosphere. There are three rounds in total, with brief catch-up sessions led by the host between each round. During these sessions, participants can share their special connections with the larger group. In the second round, individuals are paired with different players, allowing them to meet even more people from the group.
Throughout the game, individuals work to make meaningful connections with others in the group until the final whistle is blown. After the event, we will provide you with a breakdown of the commonalities found, which can be shared with your team to help them reconnect in the workplace. Overall, Knowing Me Knowing You is a great way to build relationships, network, and foster a sense of community within your team, all while having fun and enjoying a lighthearted activity.
Learning Outcomes
Having a workforce that is well-connected is essential for any organisation, and this is where Knowing Me Knowing You comes in. This remote team building activity is designed to create a sense of commonality between individuals, which can ultimately lead to a better sharing of information and best practices, leading to improved bottom line results. Knowing Me Knowing You emphasizes the importance of diversity and inclusion, highlighting both the differences and common values among participants. Active listening is key in discovering these commonalities and the use of concise online communication is essential for participants to get their messages across clearly. By fostering a sense of togetherness and understanding, Knowing Me Knowing You can help build stronger and more productive teams.
About
The Phoenix Project is a hybrid event that enables participants to collaborate with coworkers in distant workplaces or at home while they are in person. Teams search for and open checkpoints so they can get the 12 golden feathers and locate the Phoenix's nest. Local participants dress up as "Hunters" and roam the streets under the direction of a GPS app. The "Gatherers" are participants who are back at base or working from home. They complete checkpoint challenges that appear on the screen. Successes provide hints, but failures might necessitate more resource investment. The squad can only achieve their mission and get points by cooperating. Agile teams that can communicate regardless of circumstance or position will undoubtedly be the successful ones!
Learning Outcomes
The Phoenix Project is an exciting and interactive team-building activity that requires participants to develop a flexible and collaborative strategy that leverages both physical and virtual resources available to their team. Effective communication and an understanding of team dynamics and roles are essential to collect and share information efficiently within the limited time available. The challenge of balancing the maximization of points with the retrieval of all 12 golden feathers demands clear communication and strong teamwork. Overall, the Phoenix Project is an ideal program to reconnect employees working in a multi-situational workplace and to foster a sense of camaraderie and cohesion among team members.
About
The Human Race is an interactive team activity that takes teams on a journey through the human body, guided by a mobile app. One team member takes on the role of the 'Scientist,' while the others are 'Researchers.' The Researchers receive important information and questions that they must convey to the Scientist to answer. Throughout the game, teams progress through various levels, gaining knowledge about the human body and striving to earn the highest number of points within a set time limit. To maximize their scores, teams must carefully choose which questions they can answer correctly and consider whether to exchange information with other teams. Additionally, there are bonus points available, including double bonus points for the first team to solve the key medical phrase revealed at the start of each level, the race is on!
Learning Outcomes
The Human Race provides a fun and engaging way to explore the benefits of teamwork, agility, and adaptability in achieving success. With designated roles, clear communication is essential to relay questions and answers effectively. Teams must make strategic decisions about which challenges to tackle, when to advance to the next level, and whether to trade information with other teams for better results. Successful teams understand the game's objectives, develop a plan, and utilize collective decision-making to maximize points. As knowledge is shared and research conducted, individual strengths emerge, and team members strengthen their bonds.
About
As the sun sets, you find yourself standing on a path that winds its way through a dark wood. In the distance, a house glows with an eerie light, and the hypnotic strains of music drift from its basement. As you draw near, the gate swings open, and the door creaks wide, inviting you inside. Once your group crosses the threshold, the door slams shut, trapping you all within. However, you soon discover that one of your team possesses the ability to communicate with the dead – the Ghost Whisperer. The ghosts and malevolent spirits that haunt each room in the house have cursed your team with three ghoulish quests. With time running out, your team must search every nook and cranny of each room for clues to help your Ghost Whisperer solve each mystery. Only by solving all three quests can you all escape the haunted house alive!
 Learning Outcomes
The Haunted House experience has been specifically designed to foster a culture of courage within teams. The game mechanics encourage teams to collaborate, respect and appreciate each other's ideas, actively listen, and engage in meaningful discussions. As trust builds within the team, participants learn to overcome their fear of failure, take courage to voice their opinions, and communicate their ideas effectively. Through trust, self-belief, and courage, teams discover the power of collaborative deductive reasoning, leading to success.
Excitement and anxiety can often cause practicality and logical thinking to falter. However, teams that maintain a cool head can think rationally and employ effective problem-solving skills together, even under pressure.
With its engaging theme and escape room-style challenges, Haunted House offers a fresh and infectious perspective on team-building. This experience provides an opportunity for participants to engage with their colleagues in a new, informal setting, which can positively impact how they interact and work together.
By gamifying the essential elements of courageous teamwork, Haunted House creates a memorable shared experience that teams can draw on long after the activity is over.

About
World Outside Your Window is a technology-driven activity that promotes team building by encouraging players to discover their local surroundings. Participants independently undertake various tasks and then gather with their team, either virtually or in person, to exchange their findings. The overall score of the team is calculated by combining the individual scores of each member, ensuring that everyone's contribution is valued.
The game interface features four different types of environments, with four tasks to be completed each day. Players select an environment and accomplish three tasks within it, as well as performing a Random Act of Kindness that involves doing something thoughtful for someone else.
By completing a task, players earn tokens that can be used to boost their personal points or be given to other team members, unlocking bonus tasks and enhancing the team's overall score.
 Learning Outcomes
 World Outside Your Window seeks to inspire gamers to discover and interact in novel and fascinating ways with their local environment. By rewarding teamwork, the clever bonus system encourages collaboration and fosters team cohesiveness. Players foster a stronger sense of camaraderie by actively listening to and sharing one another's experiences as well as by sharing their own. They develop more awareness and focus, as well as a better comprehension of how they may each contribute to the achievement of a shared objective. Individual motivation and involvement naturally rise as the team gets closer, culminating in a shared desire to emerge as the winning team.
Corporate Social Responsibility Outcomes
Players carry out a predetermined act of kindness for someone else each day. These deeds encourage people to take ownership of carrying out their civic duties and to develop an appreciation for the positive effects that even modest deeds may have on society at large.
About
To escape a "virtual world" that is replicated on their tablet interface, teams must travel a "real world" adventure path. Participants must navigate a variety of game sectors and virtual checkpoints while carrying a "Action Pack" packed of essential tools and devices. Each sector is cunningly constructed to test team dynamics and put participants' capacity for efficient on-the-go communication to the test.More puzzles, riddles, and hidden checkpoints are gradually revealed as teams race across real-world terrain towards GPS-triggered checkpoints in order to escape and "Escape the Maze." The solutions and decisions that teams come up with reveal hidden alternate pathways with "shortcuts" for the savvy and "dastardly diversions" for the less fortunate! Every choice has an effect because there are various options for resources and tools that can truly affect how they advance.
Learning Outcomes
A virtual world adventure that is highly interactive and fast-paced. The team will need to work closely together, emphasising teamwork, making decisions under pressure, trust, leadership, and learning from experience. Issue solving is just the beginning. It is possible to operate Escape the Maze as a competitive activity where time management, accountability, and communication are essential. Teams can approach the sectors simultaneously for a collaborative learning outcome, sharing their lessons learned from success and failure as they go along utilising the in-app communications. Teams in both situations must come together at the very end to rescue themselves.