Do you know your team's strengths?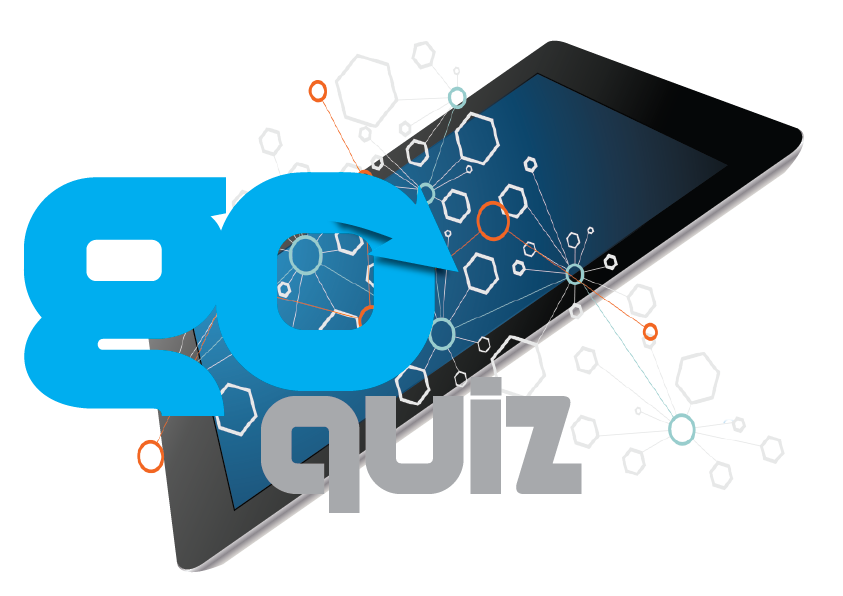 Program Outline
Go Quiz is a fast and furious event designed to highlight a team working effectively to play to its strengths in order to maximise its effectiveness by attempting a series of cerebral, physical and creative challenges. The teams proceed through progressively difficult levels choosing tasks on the tablet best suited to the talent of their team. Assigning challenges to the parts of the teams working in parallel they will continue to achieve and build on success.
Game play through the bonus round, risk and reward and the joker adds to the pressure and excitement of the event. As the team enters each level they are presented with 8 randomly generated challenges from which they must pick 5 to attempt based on what they perceive to be the strengths of the team. The on screen pop ups detailing the challenges allow the teams to go to work on several challenges through delegation of tasks at the same time before inputting their solutions.
The challenges are divided into three categories, cerebral, physical and creative, giving everyone in the team a chance to shine in an area they feel confident. The degree of difficulty is from easy through medium to hard with the proportion of those tasks getting more demanding as the event progresses.
The team use the tablet throughout the event to enter their answers through multi-media, be it text, multiple-choice, photographs or video. The live scoring and messaging keeps everyone engaged as the activity progresses.
The teams are given a set amount of time to complete as many levels as possible. As they progress through the rounds the mix of challenges gets harder but the harder the challenge the more points on offer. The teams race to complete the final challenges before the programme shuts down and the final scoreboard is created. The winning team is the team who has worked best together represented by the highest score. Results are immediate with the Go Team ap tabulating scores as the activity progresses.
Learning Outcomes
Leadership and delegation are key to making sure the team is working in parallel and to its strengths. Coolness under pressure and assessing risk and reward will be fundamental to success.
Key Business Benefits
Effective delegation – Leadership – Creativity – Fun – Problem solving- Team Dynamics – Time management – Playing to strengths