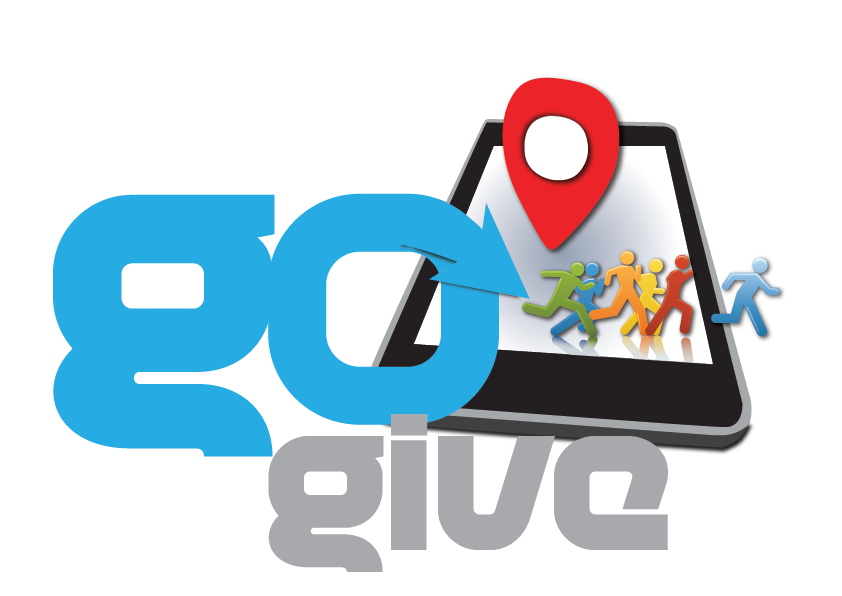 Program Outline
B1G1, busroinesses for good, is a worldwide network which gives impacts to carefully selected projects around the globe. Prior to the event we assist you in selecting B1G1 projects for your team to give to and, based on your desired learning outcomes develop a trail and a series of challenges to suit your group.
On the day, using a tablet and the Go team app. teams view the checkpoints to select a B1G1 giving project. The unique Go Team follow arrow feature guides teams to their chosen waypoint. On arrival, teams work together to complete a GPS-triggered question, clue or photographic challenge. Each successfully completed task generates a B1G1 giving impact! Updates, feedback and scores are kept in real-time as teams progress through their Go Team Go Give experience. Teams can also create impacts to an overall project by completing on-demand challenges.
Go Give can take participants around any destination from bustling cities, historic icons or remote picturesque locations. If the weather turns, no problem! Go Team Go Give is also an exciting, team bonding experience delivered indoors at your conference venue with the same joy of giving!
Go Team Go Give can accommodate any number of teams, generating equal distances and routes for each challenge; either avoiding crowding or, alternatively enabling interaction between teams. The more teams the more impacts, increasing the incredible sense of reward from this collective giving experience.
Learning & Development Outcomes
Go Team Go Give combines all the invaluable learning outcomes of Go Team with the added bonus of giving. Participants engaging in fun learning while experiencing the joy of giving. This lasting benefit goes beyond the day. Participants find out first hand just how their actions have benefited the chosen B1G1 project and if they so choose, continue to give incrementally.