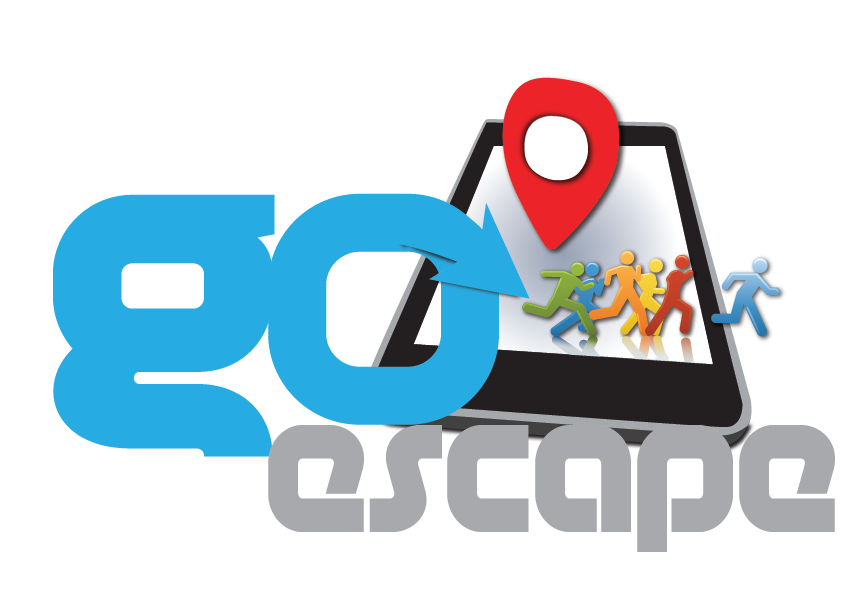 Themed Go Team Activities
Go Escape programs are themed indoor or outdoor escape games combining all the interactivity and real time scoring of the Go Team app with popular Escape Room Challenges. Test your team's collaborative problem solving skills, discover hidden items, solve challenging puzzles, and unlock amazing secrets. Choose from Escape the Mob, Escape the Matrix or a CSI themed challenge. Go Escape programs use a variety of Escape Room puzzles. If you are up with the latest Escape Room trends you'll know that means ciphers, symbol swapping alpha puzzles, searching for objects in images, riddles, pattern identification, strange smells, mysterious sounds and more! Armed with a tablet and a backpack of cool tactile escape room equipment your team will be ready to take on the challenge. Here are some of our most popular solutions available worldwide. Go Escape team building games can be run indoors or outdoors at most locations.
Get in Touch
and let us know your groups size, location and outcomes and we will tailor a program to suit!
Go Team – Escape the Mob
Escape the Mob begins with a mysterious video telling teams that they are incriminated in the perfect heist. They were in the wrong place at the wrong time. Teams a limited amount of time to get their story straight and determine the exact time they were at each place on the night of the robbery.Mobster style dress up adds to the fun and laughs. Teams embark on fun, engaging journey of creative thinking and problem solving. In true escape game style there are a variety of challenges from analytical, to sound, touch, smell, riddle and more. There are even photo and video challenges to complete as teams race to establish where they were on the night to clear their name.
Go Team – Escape the Maze
In Escape the Maze teams navigate through a real-world adventure trail in order to escape a maze in the virtual world.
Armed with a bag of intriguing puzzles and gadgets teams move from location to location solving problems and deciphering secret codes.
Its a fast paced game that improves creative thinking and effective communication skills. Time is of the essence making team dynamics and collaborative decision a must to be successful – highlighting the power of team work.
Crime Solvers International
Teams need to solve a realistic crime scenario. Solving a series of escape challenges like 999 calls, crime scene videos, filmed suspect interviews, photographs, autopsy reports, transcripts, forensic evidence quiz challenges to solve the crime as they race to different destinations with the Go Team app. Communication and listening to each other is key to success as team members are taken away from their tables at certain points to receive vital information which they must relay back to their team. Realistic pressures are introduced along the way to add to the atmosphere of a real crime investigation. In your evidence bag you have equipment and clues that will help you solve the crime.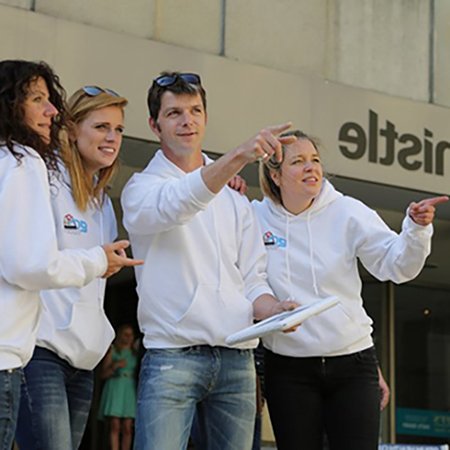 Escape the Island
Teams are stranded on an island. To escape they must spot a passing ship and send it a signal. While they wait, they need to adapt to island life to survive. The island represented on a tablet, is divided into nine zones. In each zone they are faced with a series of challenges focusing on different aspects of island survival including water, weather, first aid, building shelters, signalling and the like. Items washed up on the shore will help them in answering the challenges. Completing the challenges successfully will give them vital survival skills.Teams need to gain enough knowledge of each aspect in order to survive. Too much time in a zone and they will lose time to gain knowledge of other survival techniques. Too little time and they will not gain the vital knowledge they require. Once they leave a zone they cannot return.Teams eventually determine the name of the ship and when it will be passing. Successful teams signal the ship and are rescued. The team with the most points is declared the winner.