Go Team Belgium Trails
A sample of some of our most popular Belgium Go Team trails. These Go Team trails are excellent ideas for your next conference, team bonding activity or staff day out they are also an excellent choice for MICE delegates to Belgium. Please contact us with your requirements and the team at Event Masters will work with you to tailor a unique experience to suit your team at the destination of your choice.
Go Team – City Rally
Go Team City Rally is an interactive city game, played in a city of your choice and using iPads. Teams enter in a journey full of discoveries, questions and trials. It's more about discovering a city – its stories and anecdotes – than it is about winning. Players stay in touch, chat, exchange strategies and send pictures using their iPads. They can even find out the other teams' position and score – and decide to work together or oppose them.
Taking part is more important than winning! The fun lies in getting to know the city and its titbits in a playful way.Another great asset of this game is its interactivity, allowing you to chat with other teams and the team leader, exchange strategies, share pictures, and so on. Participants must look for waypoints indicated on their interactive map, which is also available in satellite view by simply pushing a button. The built-in GPS takes the teams to the selected waypoints. Once there, the information or question pops up. Your team's exact location is shown on the map with a blue dot. The teams have to get to the active waypoints as fast as they can, fulfil the tasks and score points.
Go Team City Rally is totally customiseable. Let us design a treasure hunt in your chosen Belgium city with bespoke challenges to match your desired outcomes. Where will you go? Antwerp, Bruges, Brussels, Ghent, Halle, Leuven, Liège, Mechelen, Redu, Pairi Daiza, Namur and Hasselt? Somewhere else? Just let us know.
Go Team City Rally is a popular event for local companies and tourism and MICE groups visiting Belgium wanting to explore their chosen city. A very popular challenge, Contact us now to reserve a date for your team or ask us to customise an event just for you.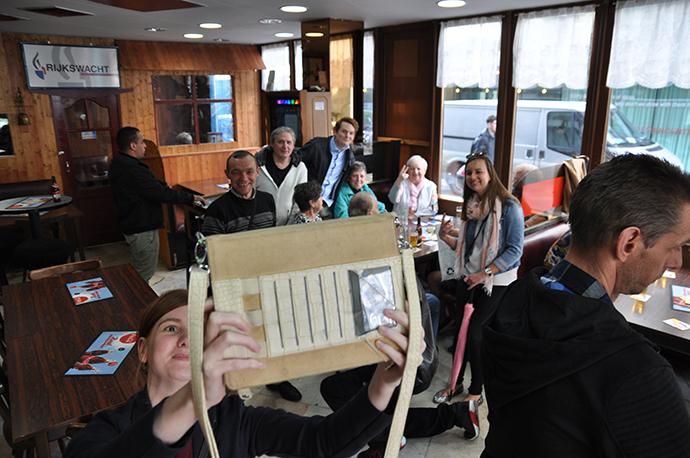 Be Part of the City
Discover Antwerp and it's less touristy-off the beaten path areas. 'Part of the city' is an iPad city game that 'll take you on an escape route from the reality of everyday life. Or so it seems … because the opposite is true. During this thematic city game, you'll discover city life as it really is. We offer you a tour off the beaten tourist path, where you'll get to see the city's underbelly. From the local bakery and the corner store to the traditional furniture shop, where you are welcomed and given extra attention. You will soon lose track of time, and experience the real city life.
We'll sharpen your sense of observation with challenging questions. Can you tell the difference between passers-by and those who are actually playing a part in the game? Many things happen and you experience a lot, but what is part of a question that is still to come?
A very popular challenge, Contact us now to reserve a date for your team or ask us to customise an event just for you.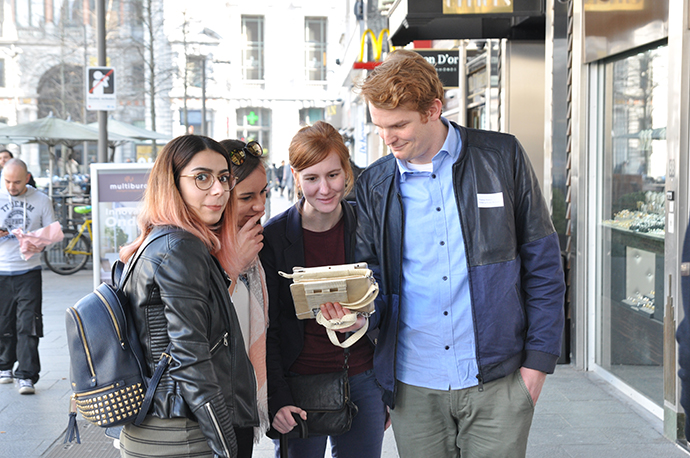 About Event Masters : Go Team Belgium
Go Team is sold and delivered in Belgium under exclusive license by Event Masters, Belgiums's top team building specialists. At Event Masters we get up each and every day to create and deliver cutting edge and extraordinary corporate event experiences for our much appreciated clients.
We make sure these are experiences that excite, motivate, unite and truly inspire. That's why every event we organize is tailored to your needs. Please, share your wishes with us. And be inspired by our events.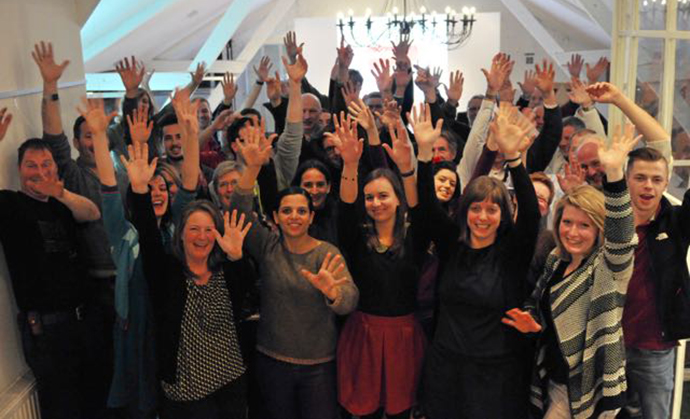 What people are saying about us!
Everyone had a great time! – Hi Ramses, I was just emailing you to say thank you! Apologies for leaving so quickly, we were late for dinner! Everyone had a great time, we had lots of positive feedback about the event and I'll be sure to recommend it to others. Thanks so much for your help and time!! I'll be sure to keep you in mind if we ever need to organise similar events elsewhere. Sarah — C – IT Company